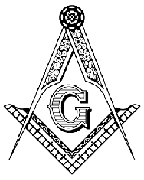 John Oliver Christie
Temple Lodge No.324
Passed December 09,2018
Bro. John O. Chistie
Initiated March 03, 1966
Passed April 22, 1966
Raised May 27, 1966
Passed to the G.L. Above December 9th, 2018
John O. Christie passed away quietly surrounded by his family on Sunday, December 9, 2018
at the Hamilton General Hospital.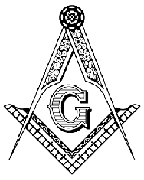 John R. Smith
Landmarks/Doric Lodge No.654
Passed December 6,2018
John was born November 10, 1936 in London, Ontario to Mildred and Hector Smith. Predeceased by his brother Garnet (Betty Smith). He died at the Hamilton General Hospital on December 6, 2018. He attended Hillfield College, Hamilton Teacher's College, and McMaster University. He served as an alderman for Hamilton during two different periods in his life, and from 1967-1977, he was the Conservative MPP for Hamilton Mountain. He was also Minister of Correctional Services and Minister of Government Services. For four years, he sat on the Immigration Refugee Board of Canada. His last quest in life was to convince the Provincial Government to replace the statue of Chief Tecumseh in the lobby of Queen's Park. During the exodus of refugees from Vietnam, he invited a small group of friends to form a federally registered charity known as The Mountain Fund To Help The Boat People. Over a period of fourteen years, the group brought hundreds of Vietnamese men, women, and children to Canada. In John's final days they came from everywhere to hold his hand. Late in life John was Ordained into the Reformed Episcopal Church (Anglican). He served as Rector of St. George's Hamilton for ten years and remained as Archdeacon. He lived his life according to a firm belief in the Gospel message. John leaves to mourn his wife of forty-two years, Judy (Pollard) Smith, their three children and four grandchildren: Hayley and Isaac Post and their children Edwina and Hamish of Alexandria, Virginia, Drew and Elizabeth Smith and their children Charlotte and Lucia of Burlington, John (Jock) Smith and his wife Ashley Robinson of Hamilton. He leaves behind many nieces and nephews, including Susan and Roy Smith of Kanata, and Murray and Maureen Smith of Constance Bay. Jan (Pollard) Rowe and Rob Rowe of Kingston will miss him, as will Brian and Gail Pollard of Spain. Funeral services will be held at Apostolic Holiness Church, 40 Empress Ave., Hamilton, on Thursday, December the 13th at 2:00 p.m. Thank you to our friends at Apostolic Holiness for lending us their sanctuary. Our sincere thanks to the Rev'd Paul Luth and the Rev'd Dr. John Ferns, and to the wonderful staff in Cardiac Care at the Hamilton General Hospital. If you so wish, donations may be made to St. George's Church at 134 Emerson Street, Hamilton, ON, L8S 2X8, or to a charity of your choosing.
Masonic dates (I, P., Raised)
1967-03-08
1967-04-12
1967-05-10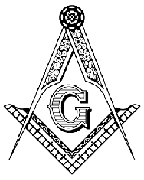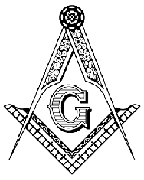 W. Bro. Donald Herbert Cliff
Valley Lodge No. 100
Passed September 28,2018
Donald Herbert Cliff in his 93rd year passed away on Friday September 28 at 12.45 pm.
Cremation has taken place and his daughter will convey his ashes to the Dundas Ontario for a private burial in the family plot.
A celebration of life will be held at a future
Lived in Kelowna, BC
| | | |
| --- | --- | --- |
| | | |