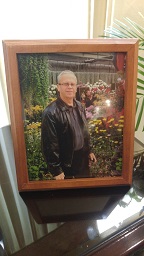 Lawrence Edwin Thorell
Westmount Lodge No.671
Passed April 9, 2017
Sadly our family announces the passing of Lawrence Edwin on April 9, 2017 in his 70th year after a brave and courageous battle with cancer.
Larry enjoyed life, family and many friends. Larry was always there to brighten the lives of others. He will be sorely missed by his loving wife Renee (Dykstra),his brother Robert (Barb), his sister Mabel Vandehaar (Greg), sisters-in-law Elsie, Lucy (Mark), Franny, Sandy, Lynda, stepchildren Brent, Judith (Ian) and many nieces and nephews. Predeceased by his first wife Linda and brothers Victor and George.
The legacy of Lawrence's kind spirit, passion for sports and zest for life will live on in our memories. Lawrence always had a smile on his face and a quip on his lips.. A visitation was held on Monday April 17, 2017 from 6:00pm to 9:00pm at Cresmount Funeral Home, 322 Fennell Ave. E., Hamilton. A Funeral service was held on Tuesday April 18, 2017 at 1:00pm at St. Michael's Anglican Church 1188 Fennell Ave.E., Hamilton.
In lieu of flowers donations to the Canadian Cancer Society would be appreciated. Cremation has taken place.
A Masonic Service took Place at 5:30 PM on Monday April 17th, 2017. Thank you to the Brethren that took place in the service, It was well attended.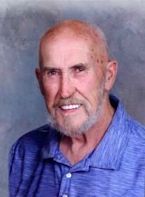 Bro. Colin Barty
Corinthian Lodge No.513
Passed January 23,2017
BARTY, Colin Bruce - After a valiant battle with cancer, Colin peacefully passed away on Monday, January 23, 2017 at Emmanuel House in his 75th year.
Cherished husband for over 42 years of the love of his life, Joan (nee Madill). Devoted son of the late James and Gladys Barty. Survived by his loving family; Dorothy, Bob (Betty Anne), Betty (Phil), Margaret, and Gordon (Rita).
Predeceased by his brother-in-law John and sister-in-law Dona. Special uncle and great-uncle to many nieces and nephews. Missed by his cousins.
Retired long-time employee of the City of Hamilton. Also a long-time Scouter and Mason.
Visitation will be held at Truscott, Brown & Dwyer Funeral Chapel, Hamilton on Thursday, January 26th from 2 pm to 4 pm and 6 pm to 8 pm. We will celebrate his life in the chapel on Friday, January 27th at 11 am, followed by interment.
In lieu of flowers, donations to The Capital Project Fund for Mt. Nemo Scout Camp or Canada Add 100 at Blue Spring Scout Reserve would be appreciated.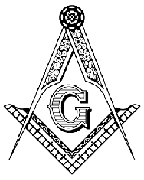 W. Bro. Peter J. Butler
Corinthian Lodge No.513
Passed February 2,2017
W. Bro. Peter J. Butler passed away on Thursday, February 2, 2017.
W. Bro. Butler was Initiated January 28, 1988 and served as Worshipful Master in 1998
Cremation has already taken place, a Celebration of Life may take place at a future date.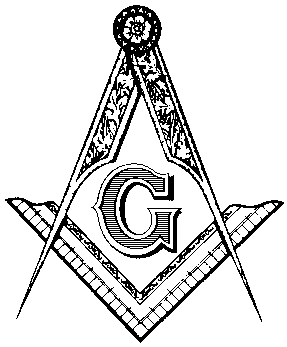 Bro. Colin Thomas Millar
Ionic Lodge No.549
Passed December 30, 2016
Brother Colin Thomas Millar, after a long illness, passed to the Grand Lodge above last Friday the 30th.
Bro. Millar was Initiated into Ionic Lodge No. 549 on March 6, 1957, Passed on April 24, 1957 and Raised on May 24, 1957.
Bro. Millar was 59 years a Mason and was also 32nd degree Scottish Rite.
Predeceased by his wife, Barbara, Bro. Millar will be missed by his Masonic Brethren.
Bay Garden Funeral Home
947 Rymal Road E.
Visitation:
Monday, January 9 - 2:00 - 4:00 p.m. and 6:00 - 8:00 p.m.
Memorial Service:
Tuesday, January 10 - 11:00 a.m.
There will be no Masonic Memorial Service.
| | | |
| --- | --- | --- |
| | | |