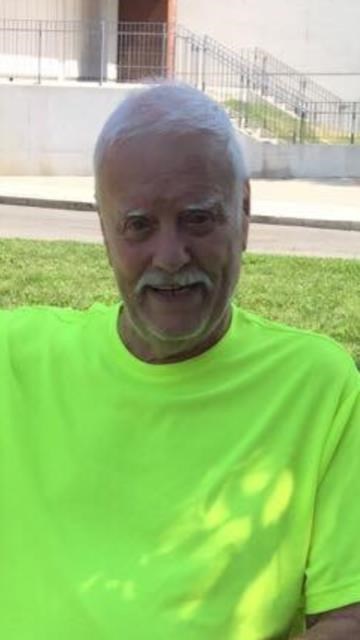 V.W. Bro. William "Billy" Stanfield
Ionic Lodge No.549
Passed July 30,2018
Peacefully passed surrounded by his loving family on July 30, 2018 at Hamilton General Hospital ICU, in his 81st year. Beloved husband of Lila, loving father of Mark and Adele (Brian), dear grandfather of Kayleigh, Tarrin and Brennan.
He will be missed by many relatives and friends in Northern Ireland, England, North Carolina and Hamilton, Ontario. Billy was a member of the "World Famous Clawhammers". An integral member of many branches of the Masonic Order for 58 years, holding many prominent positions. Dedicated Dofasco employee for 28 years, retiring in 1992.
A celebration of his life will be held at MacNab Street Presbyterian Church, 116 MacNab St. on Sunday, August 5, 2018 at 12:30 PM, followed by a short Masonic service and reception. In lieu of flowers, donations to Hamilton Health Sciences Foundation or MacNab Street Presbyterian Church Building Fund are appreciated.
Many thanks to VON visiting nurses and staff the General's ICU for their extraordinary care of Billy.
V.W. Brother William "Billy" Stanfield
Born: July 8 1938
Lodge: Cherryville Lodge No. 695 Northern Ireland
Initiated: February 3 1962
Passed: April 7 1962
Raised: May 5 1962
Affiliated to The Ionic Lodge No. 549: April 2 1975
Affiliated to Centennial Lodge No. 679: February 15 1994
Worshipful Master of The Ionic Lodge No. 549
1981 – 1982
1988 - 1989
2002 – 2003
2005 – 2006
Celebrated 50 years a Mason : April 4 2012
Passed to the Grand Lodge Above July 30, 2018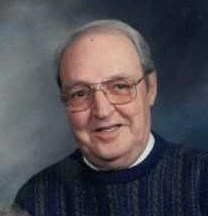 Bro. Harold 'Bud' Morly Miller
Corinthian Lodge No.513
Passed July 09, 2018
Initiated: 18 Sep, 1958
Passed: 20 Nov, 1958
Raise: 15 Jan 1959
This kind and gentle soul left us to be with his beloved wife Corrine (March 2016) on July 9, 2018. Special and much loved father of Lori (Richard Dimmock), Cheryl (Gerard Barrieau) and Dawn (Rick Barker). Adored by his grandchildren Emily, Ryan, Brodie and Nick. Loving brother of Shirley Greig (Jack), Norma Smith (late Paul and Wib Ammerman) and the late Graham (Carole). Dear brother-in-law of Linda and Jim Wagg. Loved and missed by many relatives in Canada and the United States. A special thank you to Extendicare Hamilton for your kindness and support. Cremation has taken place. Visitation will take place at the Cresmount Funeral Home, 322 Fennell Ave. E. on Thursday from 6 to 9 p.m. A private family service will be held at a later date. Donations to the Parkinson Society Southwest Ontario would be appreciated by the family.
Visitation Thursday, July 12, 2018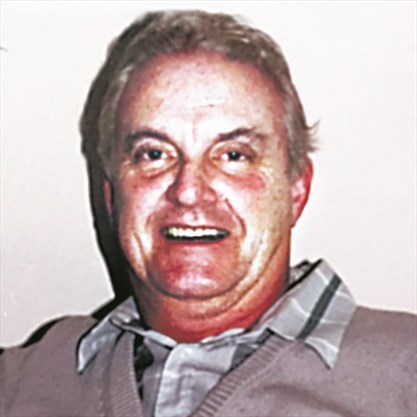 Bro. Larry Webber
Landmarks/Doric Lodge No.654
Passed July 08,2018
Bro. Larry Webber
Initiated 1955-01-14 St.Marks #38 N.S / CLARKE 61 CHESTER NS.
Passed 1955-02-11
Raised 1955-03-19
Affiliated with Anc. Landmarks 1977 02 22
WEBBER, Lawrence December 27, 1932 to July 8, 2018 It is with great sadness that we announce that Larry peacefully passed away, with his family by his side on Sunday, July 8, 2018 at St. Peter's Hospital. He was predeceased by his wife of over 50 years, Donna. Larry dedicated many decades to the community of Ancaster and beyond by delivering meals; driving patients to appointments, food drives, president of Men's Fitness Club, active member of Marshall Memorial Church and so much more. After retiring from his own business, he greeted at Ancaster Walmart for over 15 years. Member of the Masonic Lodge of the Ancient Landmarks A.F. & A.M. #654, G.R.C. for over 60 years where he was Chaplain for over 35 years.
Visitation will be held on Monday, July 16, 2018 from 5-8 p.m. at DODSWORTH & BROWN Funeral Home ANCASTER CHAPEL, 378 Wilson St. E., Ancaster, Ont. Celebration of Life Tuesday, July 17, 2018 at 11 a.m. at MARSHALL MEMORIAL CHURCH, 20 Gilbert Ave., Ancaster, ON L9G 1R4 (at Fiddlers Green Rd.). Rev. LeSage officiating. "We will miss you! "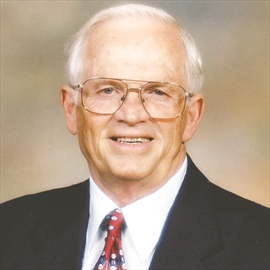 Bro. Jack Carlyle Beemer
Corinthian Lodge No.513
Passed July 3, 2018
Bro. Jack Carlyle Beemer passed to the GLA on July 3, 2018
Bro. Beemer was a Life Member of Corinthian.
Initiated: March 30, 1954
Passed: May 20, 1954
Raised: Jun 17, 1954
BEEMER, Jack Carlyle February 6, 1931 - July 3, 2018 Jack passed away peacefully at, Gardenview Nursing Home, Townsend, on Tuesday, July 3, 2018 in his 88th year. Beloved husband of Colleen (nee Matthews) for 60 years. Loving father to Gary (Cheryl), Elaine and Douglas (Tina). Cherished poppa of Sarrah, Jeff, Parker and Jenna. Brother to Joyce Fielding (Murray) and brother-in-law of Dorothy Beemer, Diane Beemer and Anne Gordon. Predeceased by his parents Mary Irene McClung and Jack C. Beemer as well as his brothers D'arcy and Owen Beemer. Jack worked for Bell Canada for 39 years as a switch board repairman. He was a lifetime member of Corinthian Lodge, No. 513 AF & AM as well as, Merton Lodge of Perfection. Jack volunteered with the Hamilton Minor Football League and the Bell Social Club for many years. In his later years he enjoyed volunteering at the Caledonia Food Bank, the Caledonia Fair Committee and the Canadian War Plane Heritage Museum. A special thank you to all of the wonderful staff at Gardenview Nursing Home for their compassionate care and support to him and his family, especially during his final days. Visitation will take place in the Miller Funeral Chapel , Caledonia, on Friday, July 6, 2018 from 7 - 9 p.m. followed by a celebration of Jack's life, in the chapel, on Saturday, July 7 at 11 a.m. In lieu of flowers, donations to the Caledonia Food Bank (103 Inverness St. Caledonia, ON N3W 1B5) or the Canadian War Plane Heritage Museum (9280 Airport Rd. Mount Hope, ON L0R 1W0) or the charity of your choice, would be appreciated by the family. www.millerfuneralchapel.ca
| | | |
| --- | --- | --- |
| | | |