This site contains information on the Masonic activities of the Lodges within this district.

is to promote Masonry to the world at large as well as being a support tool for members of the craft, both within and beyond our district.



Grand Master


M.W. Bro. Thomas W. Hogeboom



Deputy Grand Master


R.W. Bro. Jamie R. Ireland



Grand Secretary


M.W. Bro. D. Garry Dowling



District Deputy Grand Master


R.W. Bro. William (Bill) Paul



District Secretary


W. Bro. Andrew Simpson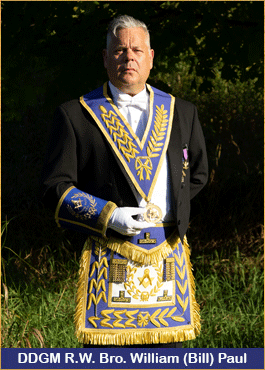 2022-11-16 - Hamilton Masonic District 'C' - Masonic Education Evening WHEN - November 16th, 2022, 7:30 p.m...
2022-10-23 - Hamilton Masonic Districts Board of Relief - Fall Divine Service WHEN - Sunday, October 23, 2022 7:...
2022-09-17 - An invitation to all Masons of Hamilton District 'C' - please join us on Saturday, September 17th fr...
2023-04-29 - Join us for a full day of workshops and seminars, an Open House, information booths, the Hamilton Di...
2023-06-24 - Join us for a fun-filled day of fellowship and charitable endeavours in support of Mission Services ...
Click here for more details