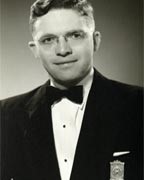 R.W. Bro. Robert Wands
Landmarks/Doric Lodge No.654
Passed December 13,2022
Brethren it is my sad duty to inform you of the passing of R. W. Brother Robert Wands
P.M. of Doric Lodge No. 382 (1959), D.D.G.M. Hamilton District B (1986)
With a brief battle with an infection he passed just before midnight Dec 13, 2022
The family has requested a masonic memorial service following visitation Sunday evening Dec 18th
Markey Dermody Funeral home
1774 King St. E
Hamilton
Visitation will be as follows
Sunday Dec 18th 2-4 Sunday Dec 18th 7-9
Funeral
Monday Dec 19th 11:00 am

Randolph B. Fries
Landmarks/Doric Lodge No.654
Passed October 22,2022
Initiated May 23, 1967
Passed Nov. 15, 1967
Raised Feb. 14,1968
If there is any memorial service information this will be distributed.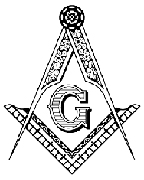 Vernon Peter Lampman
Seymour Lodge No.272
Passed October 4,2022
Peter passed away peacefully in his 92nd year. He is predeceased by his wife June (2015) and daughter Jo-Ann. Dear father of Brenda Vlahovic (John) and Peter Lampman (Sandra). Loving grandfather of 7 and great grandfather of 9.
Initiated September 8, 1953
Passed October 23, 1953
Raised November 30, 1953
Member of Seymour Lodge for 69 years.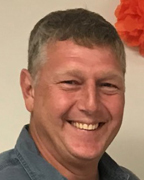 Stanley Gordon Satchell
Seymour Lodge No.272
Passed September 7, 2022
Stan passed away suddenly on June 7, 2022. He is predeceased by his parents Good and Joyce and his brother Lyle. Stan leaves behind his two children, Victoria and Aidan, his soulmate Julie Boudreau and her three children, Connor, Brendan, and Maggie Watson, and his sister Sylvia Satchell. Friends will be received at the Ancaster Fairgrounds (Marritt Hall Building) on Wednesday, September 14 at 4:00 pm with a Masonic Service starting at 5:00 pm and a Celebration of Life to follow. In lieu of flowers, donations can be to a student scholarship in memory of Stan Satchell. Cheques can be made to OSSTF, District 21 and mailed to 1423 Upper Ottawa St., Unit #2, Hamilton, L8W 3J6 or call 905-574-8285.
Initiated June 14, 2005 Passed February 14, 2006 Raised June 13, 2006 Worshipful Master 2010, 2011, & 2012
| | | |
| --- | --- | --- |
| | | |