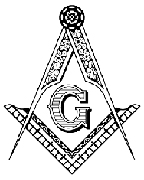 Bro. Reginald Lewington
Meridian Lodge No.513
Passed November 30,2023
Bro. Reginald Lewington was Initiated into Westmount Lodge No. 671 on June 23, 1953, Passed on October 27, 1953 and Raised December 8, 1953.
Reg affiliated with Meridian Lodge No. 687 on October 9, 2002
Reg passed to the Grand Lodge above on November 30, 2023 at the age of 93.
According to Reg's wishes, cremation and there will be no funeral service.
While he was able, Reg often assisted with preparation of Candidates, degree lectures and very much enjoyed helping out in the banquet room. He will be missed.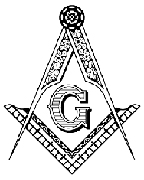 W. Bro. Mihailo (Michael) Dragovich
Temple Lodge No.324
Passed November 17,2023
Mike passed in his 90th year.
Initiated : May 28, 1965
Passed : June 25, 1965
Raised : Sept 24, 1965
Past Master of Temple Lodge No.324 1991-92
Mentor. Coach and Friend to all members
In keeping with Mihailo's wishes a private funeral was held with family on Wednesday, November 22, 2023, at the Donald V. Brown Funeral Home, Stoney Creek, with the Very Reverend Father Djuro Samac officiating. For those who wish to make a memorial donation please donate to St. Nicholas Serbian Orthodox Cathedral Building Fund, 153 Nash Road South, Hamilton. Website snsn.ca/donations.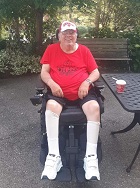 Bro. Derek Montgomery Mercer
Valley Lodge No. 100
Passed November 17,2023
Born: October 25, 1945
Initiated: November 8, 1979
Passed: March 20, 1980
Raised: May 15, 1980
Passed to the Grand Lodge Above: November 17, 2023
We cherish his memory and mourn his passing.
Friends and family are invited to Turner Family Funeral Home, 53 Main St. Dundas, ON, on Tuesday, November 21, from 4-7p.m. for a visitation. A Funeral Service will take place at the Funeral Home on Wednesday, November 22, at 1p.m. Burial at Christ Church Anglican Cemetery, 92 Highway 8, Dundas, ON.
A masonic memorial service has been planned for Tuesday November 21, 2023, at Turner Family Funeral home, 53 Main Street, Dundas, ON.
Masonic service will begin at 6:45pm please arrive by 6:30pm.
Please if you are able come and support Winnie and family in this very difficult time.
Arrive early to prepare with regalia, change room will be provided.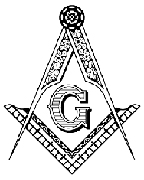 V.W.Bro. John Lyness
Meridian Lodge No.513
Passed November 7,2023
97 years old of Hamilton passed away peacefully at Macassa Lodge. John was predeceased by his wife Audrey. He is survived by his daughter Wendy (James), grandson Ryan and nieces and nephews Catherine, Doreen, Peter and Hadyn. John was an employee of the formally known Henderson Hospital for 25 years. Was also a member of the Masons for many years. Many thanks to the staff of Macassa Lodge for their care and kindness. As per his wishes there will be no service and cremation has taken place.
John was Initiated into Wardrope Lodge No. 555 on March 1, 1960, Passed April 5, 1960, Raised May 3, 1960 and upon amalgamations became a member of Harodim Lodge No. 513 and Meridian Lodge No. 513. John Passed to the Grand Lodge above on November 7, 2023
John was a pioneer of our District newsletter and pictorial records of District events and a life member of Meridian Lodge No. 513.
| | | |
| --- | --- | --- |
| | | |