The Masonic Foundation of Ontario was formed in 1964 by a special Act of the Ontario Legislature to provide the means for using the Craft's financial resources for the benefit of the community at large. It is a public Foundation and is registered with the Canada Revenue Agency.
The objectives of the Foundation set out clearly its charitable nature:
To receive, maintain, manage, control and use donations exclusively for charitable purposes within the Province of Ontario;
To use its donations for the relief of poverty, the advancement of education, and the advancement of other purposes beneficial to the community; and For the Cause of Good.

For more information please visit the Masonic Foundation home page at: http://www.masonicfoundation.on.ca.


Our District Charity for 2021/22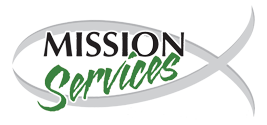 Mission Services of Hamilton is a non-profit, multi-social service agency that believes every person deserves access to healthy food, safe housing, and opportunities for tomorrow.
They accomplish this by offering professional services in a caring and dignified manner to every person who comes through their doors - without regard to faith, race, ethnicity, gender, age, disability, educational status, or sexual orientation.
Their services include emergency shelter and housing first programs for men, emergency food assistance, Inasmuch House shelter for women and children fleeing violence, addiction services, youth afterschool programs, and Willow's Place, a low-barrier daytime resource hub for women experiencing homelessness.
Mission Services is on a mission to end poverty and create safe places to learn, heal and grow.
Any donations personal, from a Lodge or the District should be made payable to The Masonic Foundation or etransfer to donations@tmfo.ca and reference our Project Number 2406.